Pakistan Miracle Crusade 2021
Motonto, Kenya Miracle Crusade 2019
God did such amazing things in Motonto, Kenya. The city had never experienced a crusade before, but after seeing the wonderful things God did for them, they will surely never forget!
Lives were changed forever – like the young girl whose blind eye was opened, and the little children who came to the crusade unable to walk, but left completely healed, or the woman who had suffered greatly because of a motorcycle accident who went home whole and well again. God is so good!
We were privileged to minister to 132,000 people, and we saw 62,000 come to Christ! We witnessed many notable miracles each night, including numerous young children who had never walked before, until they came to the platform and walked for the first time because of the name of Jesus! So many who couldn't talk were healed, the blind saw, and many other creative miracles happened, glory to God!
We ministered to 602 pastors and their associates during our visit. As they received their Bible study materials from Pastor Doseck, many shed tears of joy. Several have already begun planning miracle services at their churches!
The well we dug will provide clean water for people who previously had to walk two miles one way to get dirty water for drinking and cooking. Thousands of people will now have plenty of clean water every day, and every time they pump the well they will know there is a God in heaven who loves them.
The children's ministry traveled to many schools within a 40-mile radius of the crusade grounds, and we are pleased to report that our team ministered to over 30,000 children during the course of the week, hallelujah!
Thank you, PDM Partners, for sending us to Motonto, Kenya!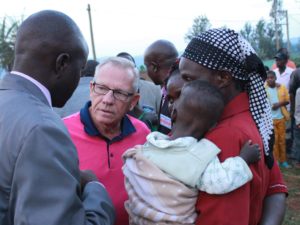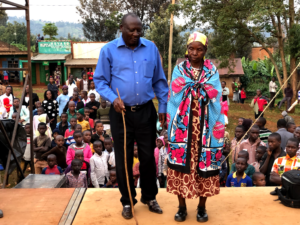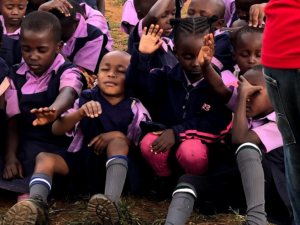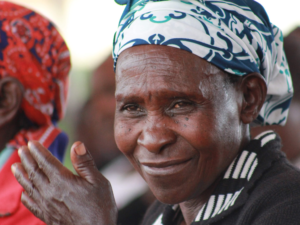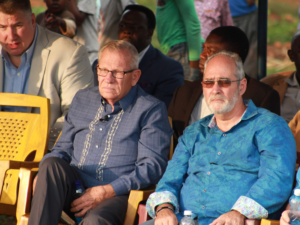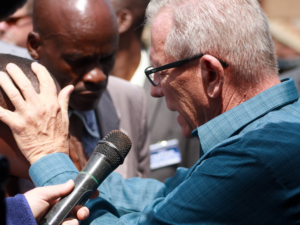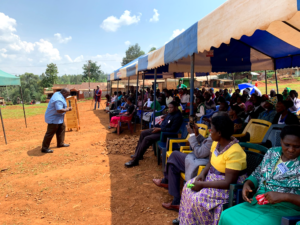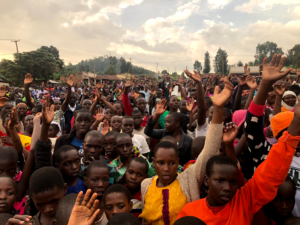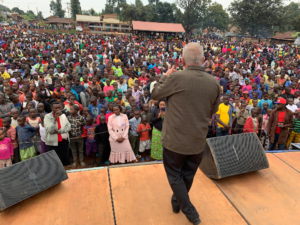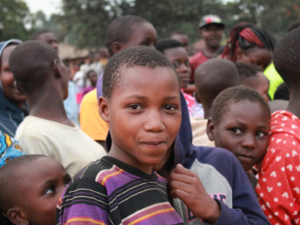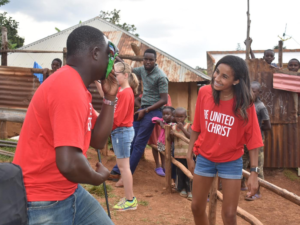 Masindi, Uganda Miracle Crusade 2019
There was a blind man in the crowd that responded to an altar call in Masindi. He was disheveled, his pants too long for him, his bright yellow shirt slung over his shoulders, and his tie in an awkward knot. He stared blankly, looking off to the side instead of toward the platform. I recognized the stick he leaned on as one a blind man would use. Looking more closely I could see his eyes were milky white, so I expected him to ask me to pray for his blindness, but instead his friends told me he did not care about being blind, he just wanted to give his life to Jesus.
I wondered what message he had listened to, because the message I had just preached made it abundantly clear Jesus came to both save and heal, but I decided to meet the man where he was, and so I led the crowd in the prayer of salvation to receive Jesus as their Lord and Savior.
It wasn't too long after this I saw the man lift his arm and point across the platform, saying something to his friends that I could not hear. I asked, "What's he saying?", and I was told he was telling his friend he could see a bright light in that direction. It wasn't long until he looked straight at me and told his friend that now he could see me.
This is our Jesus! This is why we go into all the world to preach the gospel, because Jesus is still confirming the Word preached with signs following. Thank you for sending us to Masindi, for allowing us to preach to over 100,000 people in just two nights and witness over 40,000 come to Christ! We love what we do, and it's all because of you!!!!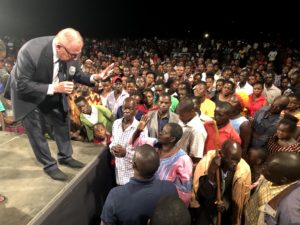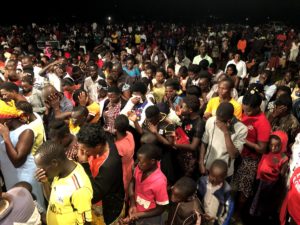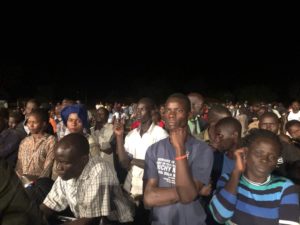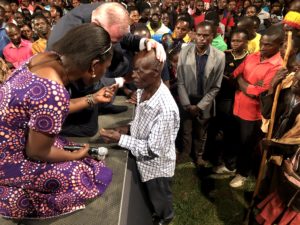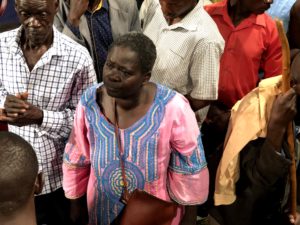 Philippines Miracle Crusade 2019
Preaching the gospel is a lifestyle for Pastor Peter Doseck, and this was especially evident in Davao City and Cebu City in the Philippines. While the crowds on the crusade grounds gladly received salvation by the thousands, and healings were manifested by the multitudes, we also witnessed simple, behind-the-scenes ministry that changed the lives of many on this trip.
Our photographer found Pastor Doseck praying for an elderly woman in a local facility, ministering to folks who ran alongside the car on a city street, and patiently guiding our team pastors as they continued to learn and grow in their own miracle ministries.
We glorify God for the more than 29,000 souls who gave their lives to Jesus Christ, for the hundreds of healings and notable miracles we bore witness to all week, for the hundreds of pastors who were touched in impartation meetings, and for the honor of preaching the gospel to over 1 million people on live TV broadcasts, but the take-away from the Philippines Miracle Crusade will always be the quiet and unassuming love of Jesus we saw on display on our team.
Thank You for trusting us to preach the gospel in your stead. Thank You for praying for us. And Thank You for your faithful support of Peter Doseck Ministries as we continue our quest to win ONE MILLION SOULS in 2019. God bless you!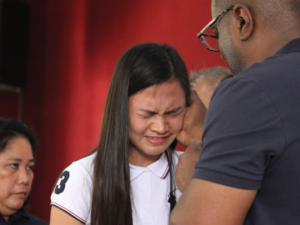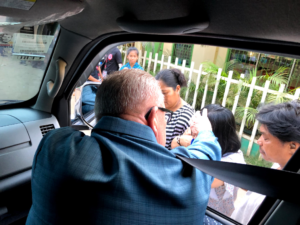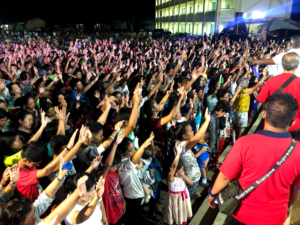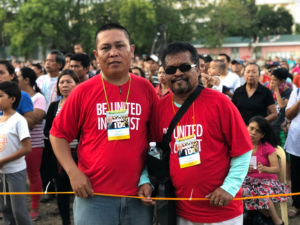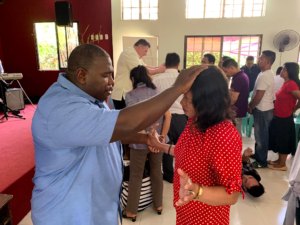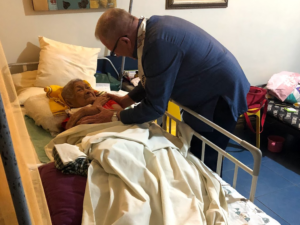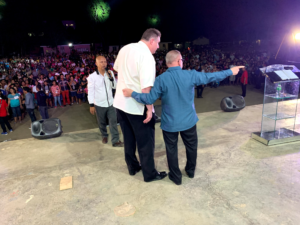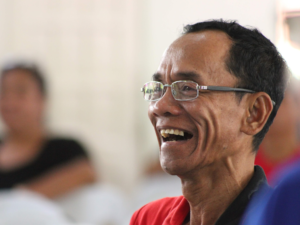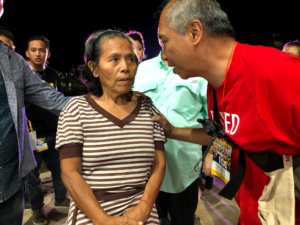 Brussels, Belgium Miracle Services 2019
God did amazing things in Brussels, Belgium! We saw two sisters who had been deaf get their hearing back, which was very exciting for their family. We saw blind eyes opened, and many lives touched by the hand of God. We also watched in awe as God healed a woman whose leg had been shorter than the other. We had a marvelous time in Brussels, and we met so many wonderful people. We hope to return someday soon.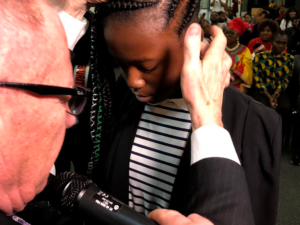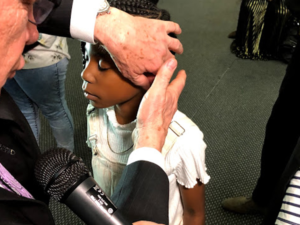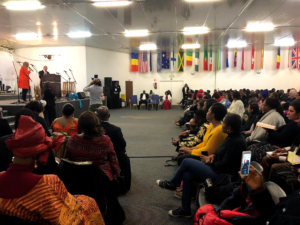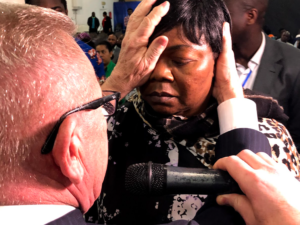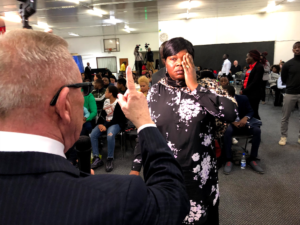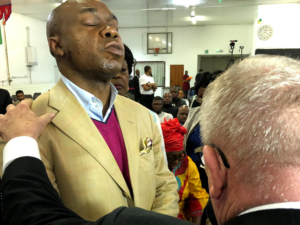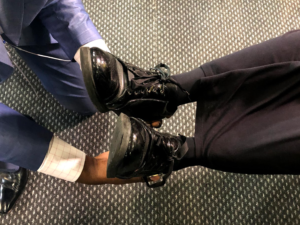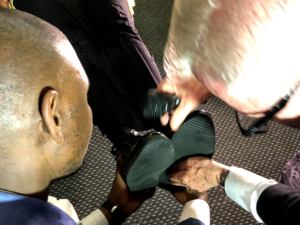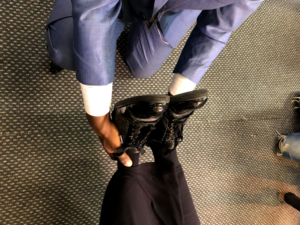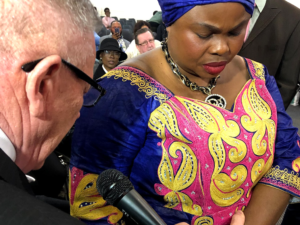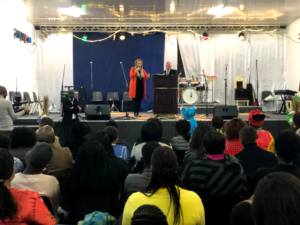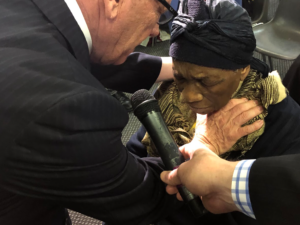 Kasese, Uganda Miracle Crusade 2019
We were blessed to minister to over 150,000 people in our Kasese, Uganda Miracle Crusade. More than 35,000 received Christ as their Savior, and we witnessed God perform amazing miracles. In one night alone we had several blind people come to the platform to testify of receiving their sight. We also had numerous deaf people receive their hearing, and two people who were completely crippled walked in front of the masses to share how God had touched them. Hallelujah! Millions watched the crusade live on TV, and many thousands texted and contacted the station testifying of miracles and salvations. We were also privileged to minister at Pastor Jackson Senyonga's 40,000 seat church in Kampala. Thank you Partners, for helping us to reach out to millions whose lives have been impacted for God's glory. God bless you!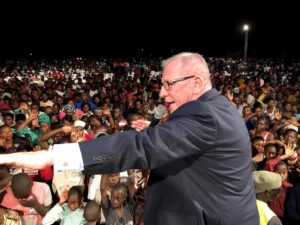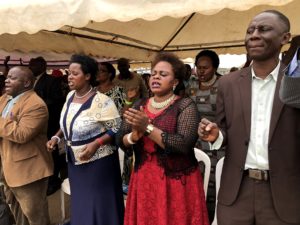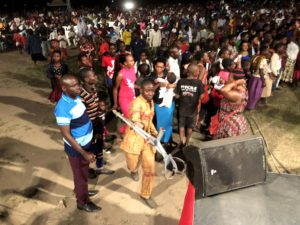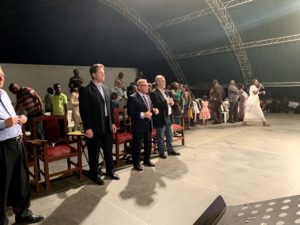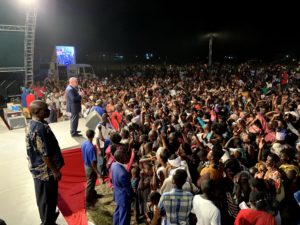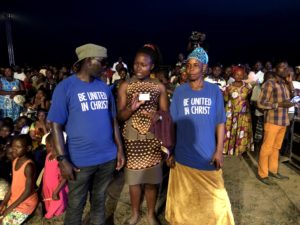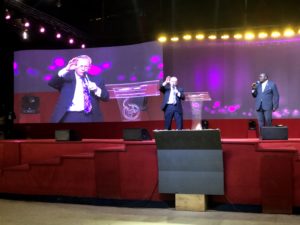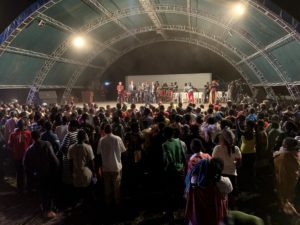 Arua, Uganda Miracle Crusade 2019
We were blessed to minister to over 200,000 people during our stay in Arua, Uganda, and we saw over 50,000 salvations. Hallelujah! The miracles were amazing, and we give God all the glory. We had the opportunity to televise the meetings on Top TV, reaching almost every TV household in Uganda, and there were thousands of testimonies of healings and salvations. We were also privileged to minister to the pastors of Arua. Many told us the message we shared changed them forever, and they want to be miracle workers in their churches. Thank you for your prayers and for allowing us to be your ambassadors to the city of Arua!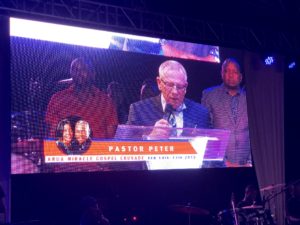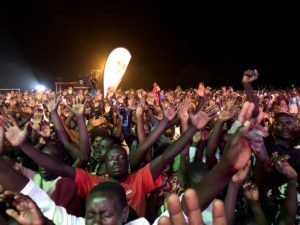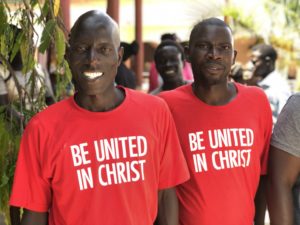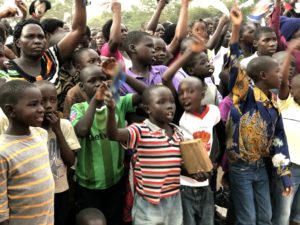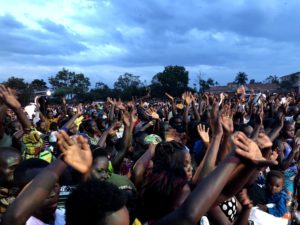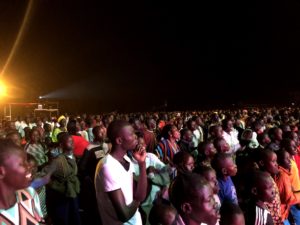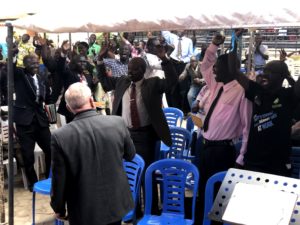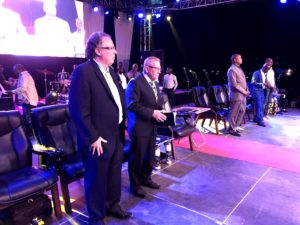 Mexico City Miracle Services 2019
We are so happy to report that God did great and mighty things in Mexico City. We ministered to over 5,000 people in three powerful services where we saw over 1,000 souls come to Christ, hallelujah! We witnessed many folks with blind eyes receive their sight. We saw over two dozen people with deaf ears get their hearing back. There were many creative miracles, and many tumors that disappeared as we watched with joy. We give all glory to God for His marvelous works! Thank you for giving and praying so that we could go in the name of Jesus and preach the gospel, with signs following. God bless you!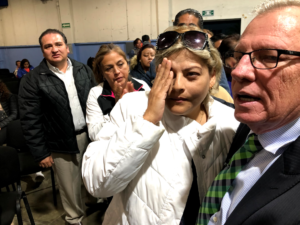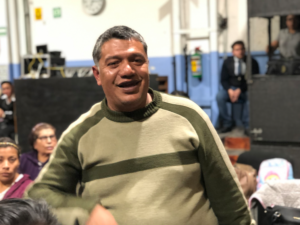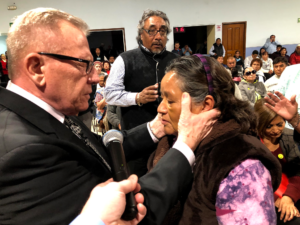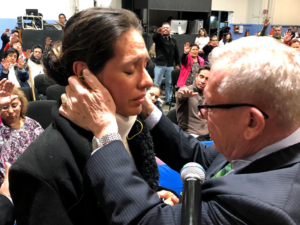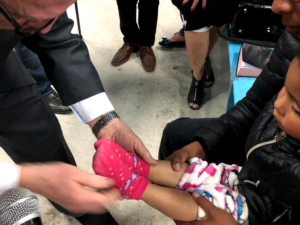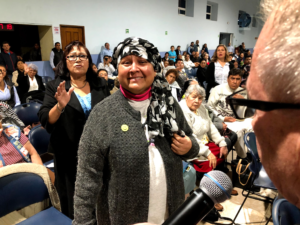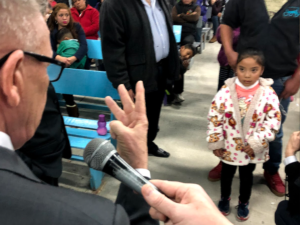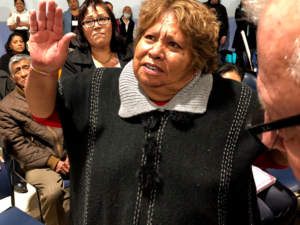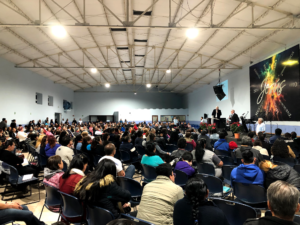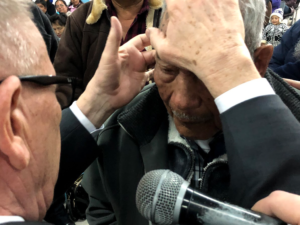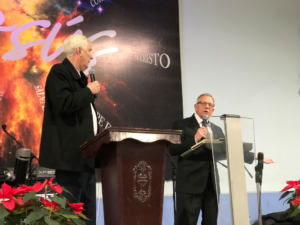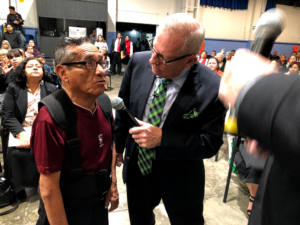 Italy Miracle Services 2018
We had two great meetings in Rome and Naples, with near capacity for both services. There were wonderful responses to the altar calls with many salvations. We also witnessed some amazing miracles, such as the woman whose leg grew out in front of the congregation. She was not saved when she came for prayer, but after receiving such a dramatic miracle she gave her life to Jesus. A young man had a collar bone that was lower on one side of his body than the other, and when it went back into place the crowd went crazy with joy. It was so awesome! Another woman had been in pain throughout her body for over ten years from osteoarthritis, but after prayer she was pain-free! Both churches were blessed, and they both report people have been added to their congregations since the meetings. We give God all glory and praise, hallelujah!!!!!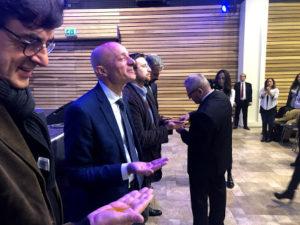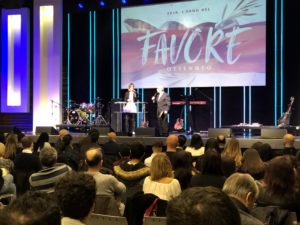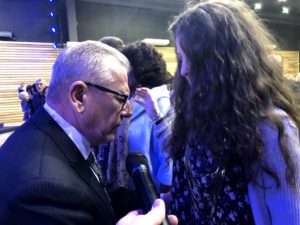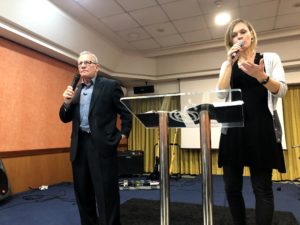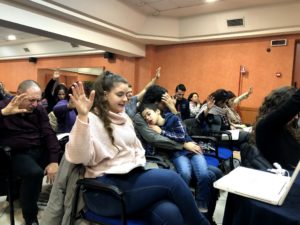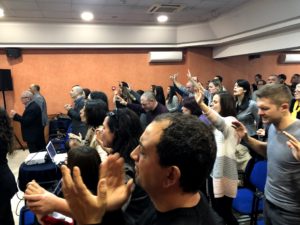 Kampala Miracle Crusade 2018
God was so good to us in Kampala! We were privileged to minister to over 250,000 people, and we saw over 50,000 make a decision to accept Jesus Christ as Savior and Lord! Hundreds of people came forward to testify of being healed. Many who were paralyzed came to the platform to share how they had been set free. Dozens of blind and deaf folks were healed, and over 50 people whose tumors had disappeared came to testify. Plus, thousands were delivered from witchcraft during the crusade! We  also received thousands of testimonies of salvations and healings that were received via the live TV and radio broadcasts. We have been told that millions watched every night!
We ministered to over 20,000 children, and we also assisted Pastor Jackson Senyonga with launching his children's church on Sunday morning. We were blessed to offer a well to the community as a token of God's love and favor. We also partnered to build an orphanage, and we were able to meet the folks who will be living there. We even got to meet with the President of Uganda! He heard about the crusade and the mighty things God was doing, and he expressed his gratefulness for the touch of God upon his people.
Thank you PDM Partner for all of your prayers. They made a huge difference, and the result was tens of thousands of precious souls from Uganda who will one day greet us in Heaven, hallelujah!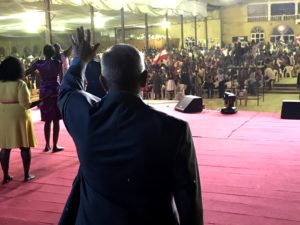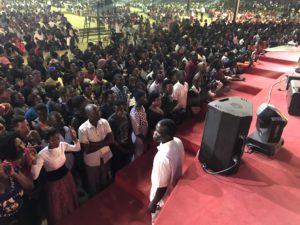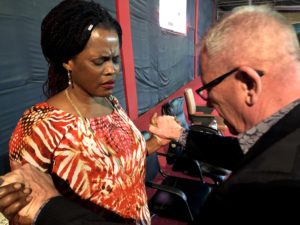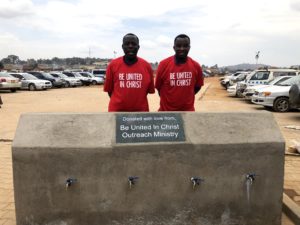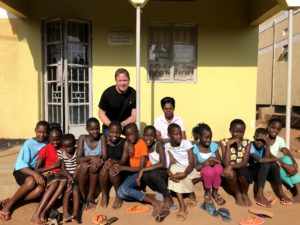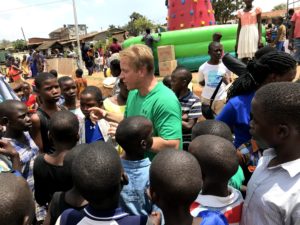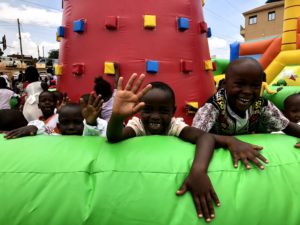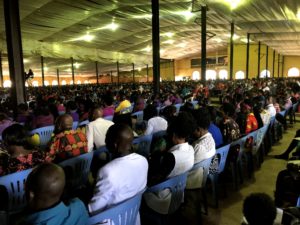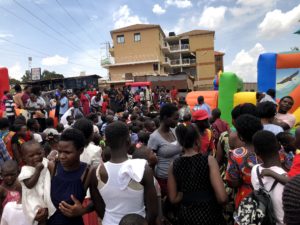 Latvia Miracle Services 2018
Thank you for praying for the Latvia Miracle Services. God did such great things. We prayed for local pastors, and for hundreds of people to receive healings and miracles. I remember a woman who was expecting to have hip replacement surgery who came to the service with crutches, but after prayer she raised her crutches in the air saying she didn't need them, and all of the pain was gone in her hip. Another woman who had been deaf in one ear since childhood began to hear, praise God! Dozens were healed of spine, disk, and back pain. A woman had a tumor on her head, but after prayer it was dissolved, and another woman with a tumor on her arm watched as it began to shrink. There were so many more miracles, and all glory belongs to Jesus! Our appreciation also goes out to you for your faithful prayers and giving. God bless you!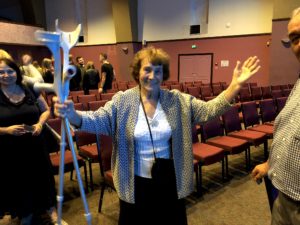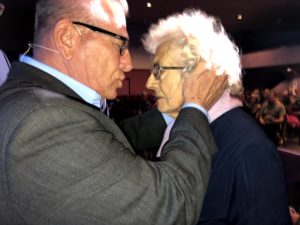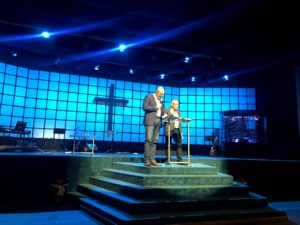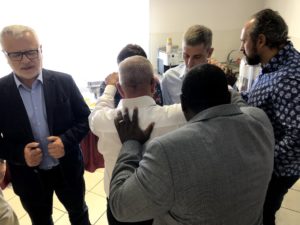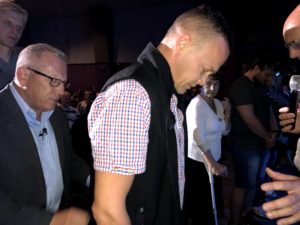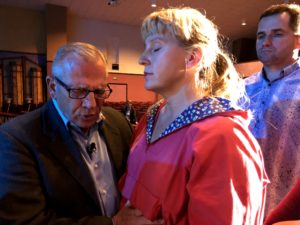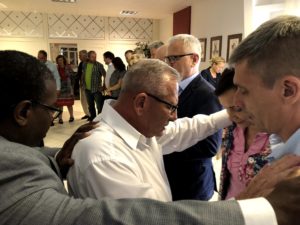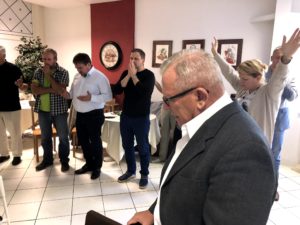 Meru Miracle Crusade 2018
God moved in such incredible ways in Meru during our Miracle Crusade. Over 85,000 people attended the services on the crusade grounds, with over 15,000 of those giving their hearts and lives to Jesus Christ, hallelujah! Miracles abounded, lives and bodies were touched, and over 8,000 people were filled with the Holy Ghost. It was such a blessing!
We reached over 11,000 children in schools and in a special crusade service just for them. Many also gave their lives to Jesus!
We went into the marketplace every day, and we preached the gospel and prayed for individuals who were unable to make it to the crusade grounds in the evening. We dug a well that will provide clean drinking water for more than 10,000 residents, leaving a lasting legacy of God's love in the community.
We ministered to 450 local pastors in impartation sessions where we taught them, prayed for them, and equipped them with teaching materials to help them grow their churches and reach out in their communities.
Thank you for your prayers and financial support. Every soul won to Jesus, every body healed, and every life changed is accounted to you for being a faithful partner of Peter Doseck Ministries. God bless you!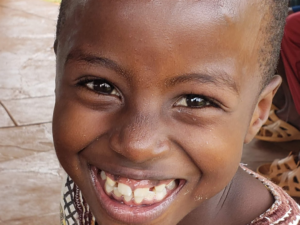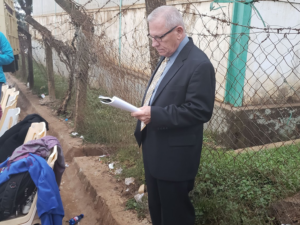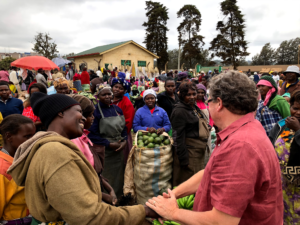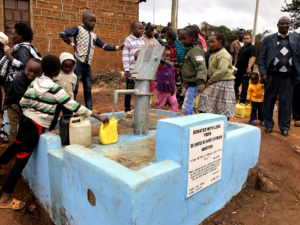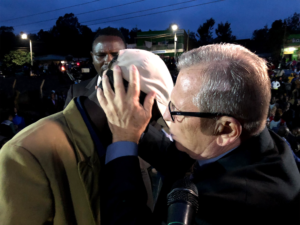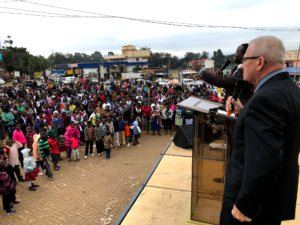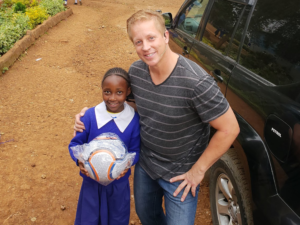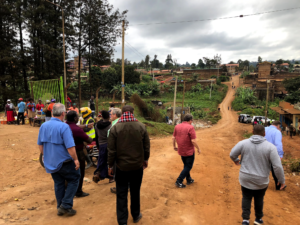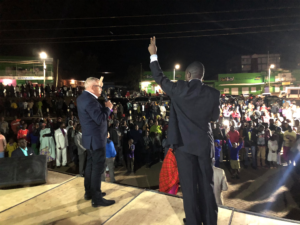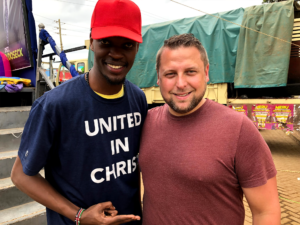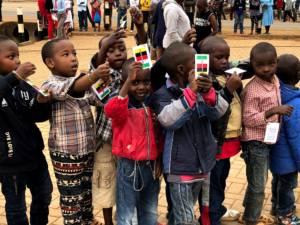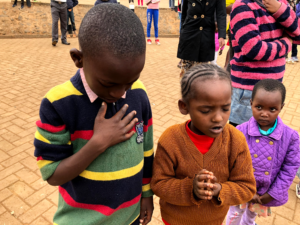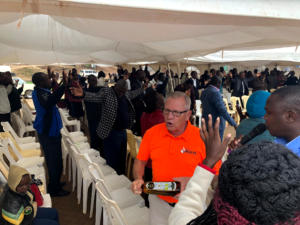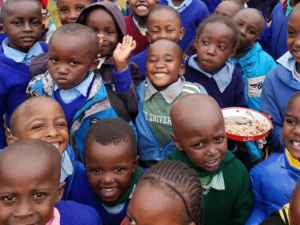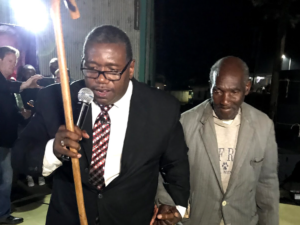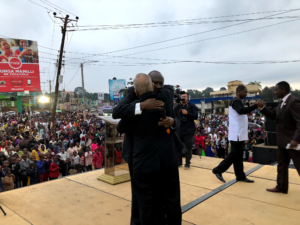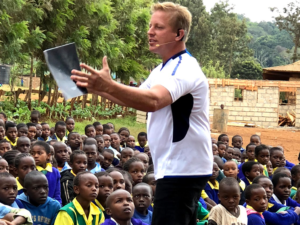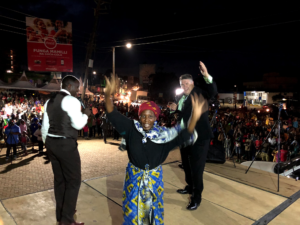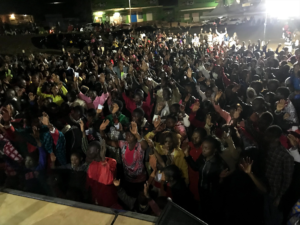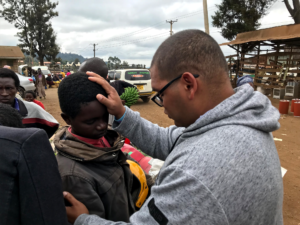 Brazil Miracle Services 2018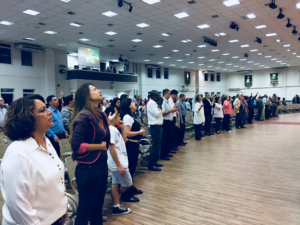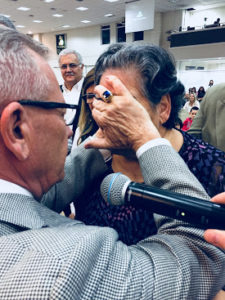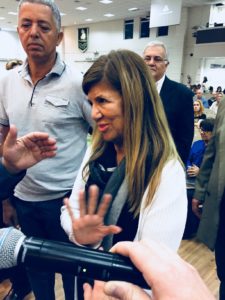 Look what the Lord did in Brazil! It was an amazing trip, and we will never forget all that God did for our friends. We ministered to over 2,000 people in Campinas, Brazil with Pastor Roberto Martins de Sa. Then we ministered to over 5,000 in Belo Horizonte, Brazil with Pastor Jorge Linhares. This service was also televised live to over 10+ million households! In the two services, we saw God open up dozens of blind eyes and deaf ears. We also had many testify that tumors had dissolved from their bodies. Pastor Linhares is the vice president of a national Brazilian pastors' association that has over 19,000 members. Plans are under way for us to return to Brazil in 2019 to minister to all of the pastors. Most important of all, over 1,000 came to receive Christ!
Ivory Coast Miracle Crusade 2018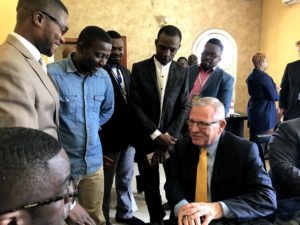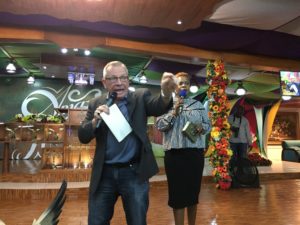 We experienced history in the Ivory Coast! The Pastors told us that never before have over 1,000 Pastors come out in support of an evangelistic meeting in this nation! Pastors traveled from 10 different nations to be in the services!
Pastor Doseck anointed all of the pastors with oil and told them their nation will never be the same. He said "God is going to raise you up to be miracle workers"! After the anointing service, the Pastors officially made Pastor a king of their nation! They gave him a robe, crown, staff, necklace and bracelet and gave him a new native name: Nana Lo! The Pastors were in tears as Pastor Doseck gave them his book Foundation Stones in French.
After Pastor Doseck left the service, tribal leaders showed up at the church from all over the Ivory Coast. They wanted to personally thank him for coming to their nation. The tribal leaders said they wanted to pay their respects to Pastor because news has traveled all over the country about all of the miracles God did at the crusade each night!
We saw God perform some amazing miracles! We saw numerous blind eyes opened, cripples walking, deaf ears opened, tumors disappear and many creative miracles! One night a boy about 10 years of age who was born without testicles received a creative miracle! God performed the miracle as the boy stood in the crowd! The mother came to the stage and shared the story with everyone. The crowd erupted with praise and thanksgiving!
We also had a man testify that he wasn't able to walk for the last 9 years due to an accident that crushed his back. After the prayer of faith was offered, strength immediately came to his legs! We also saw God heal a baby with one arm shorter than the other. Pastor Doseck asked the child and father to come to the platform in front of the entire crowd. As he prayed, God grew the arm out! Another astonishing miracle was a young man 14 years of age seeing for the first time! He was born blind but after prayer could see! We have seen dozens of crutches being thrown away over the last several nights as well! Lives have been impacted for God's glory!